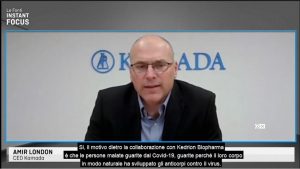 April 14th, 2021 – Kedrion Biopharma and Kamada are forging ahead with the development of a new Anti-COVID Immunoglobulin therapy derived from the plasma of convalescent patients. Watch today's interview by Kamada's CEO Amir London on LeFontiTV to learn more about the status of the project.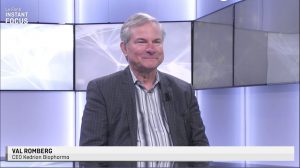 April 8th, 2021 – Val Romberg, CEO of Kedrion Biopharma, explains how our company is working on cultural change, and efficiency and business program improvements.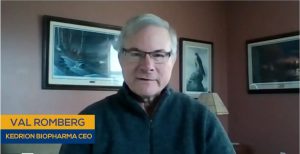 December 22nd, 2020 – A question and answer session with the recently appointed CEO of Kedrion, Val Romberg: his first impressions of the company, his views on growth potential, and his reflections on Kedrion's commitment to developing new anti COVID-19 therapies.